Restoration Contractors


Free Business Guide
BDA has been helping restorers grow their businesses and generate real wealth for almost 20 years! You'll have a team of experts working for you and with you to turn your company into the kind of business you've always dreamed of running.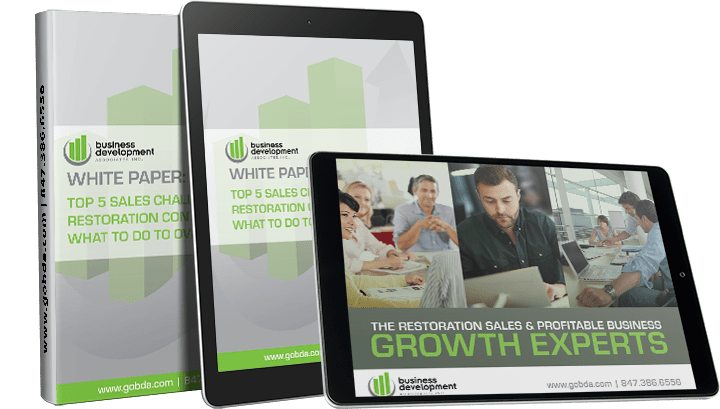 Download White Paper for Free!
Free White Paper: The Top 5 Challenges Facing Restoration Contractors and What to Do to Overcome Them.

Download this free PDF and uncover areas of your business where you're missing growth opportunities.